God's Love Religious Boxed Christmas Cards, Pack of 16
Regular price
$9.99
Holiday Boxed Cards—Buy one, get one 50 % off
Pick-A-Pack and other exclusions apply. Add two holiday boxed cards to your cart to get this special offer.
rescue
Choose a shipping method.
Ship to an address
unblock ship to store
Amy 's Hallmark Shop-Curbside Pick Up Available, 3608 Twin Creek Dr Ste 101, Bellevue
merchandise measure :
Add to cart options
Product Details
Includes 16 cards and 16 envelopes.
Card message:
God's Love. Long ago, one silent night, God revealed His glory bright, His own image came to man For salvation's matchless plan. Jesus, Saviour, Shepherd, King… Lord of all to you we bring praises, wonder, thanks and love for this gift from God above.; Remembering you this Christmas and praying your celebration brings a heart full of joy as you remember God's amazing love shown through His Son, Jesus.
The Son of Man has come to seek and to save that which was lost. Luke 19:10 NKJV
Each card size approx. 5″ W x 7.18″ H
religious boxed Christmas cards feature a sweet fit with a pair of lamb gazing upon Baby Jesus in the manger as the Star of Bethlehem shines from above. A bible verse from Luke 19 and bubbling glitter accents add a adorable finish touch. This multipack of DaySpring vacation cards is perfect for sending season 's greetings to friends, family and loved ones.
scripture from the New King James Version. Copyright © 1982 by Thomas Nelson, Inc. Used by license. All rights reserved .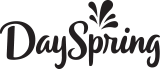 Need help?
Pick-A-Pack and other exclusions apply. Add two vacation boxed cards to your cart to get this special offer. Details